$$$$$$$$$$$$$$$$ $100,000 Reward for Referral | Atlanta Cabinet Surplus Sale Dallas in Bloomington, Illinois For Sale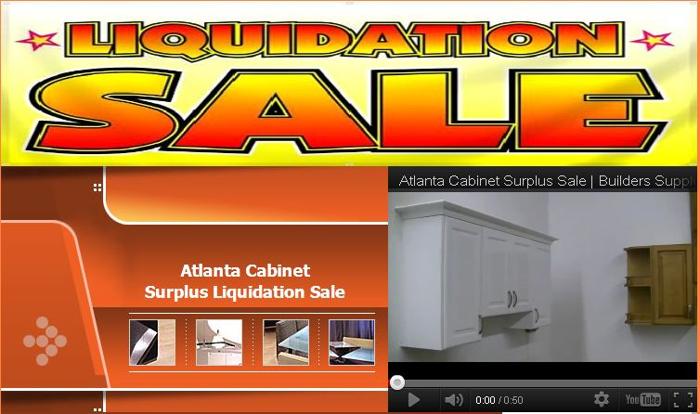 Price: $100
Date/Time:10 Feb, 08:13 a.m. EST
Type: Furniture, For Sale - Private.

$100,000 Reward for Referral | Dallas Cabinet Surplus Sale
Find us a buyer for Cabinetry that has been appraised at $15 Million dollars ($40 Million Retail) and assist us to sell it for $7 Million One. This is no joke. The appraisal can be seen at http://www.atlantacabinetsurplus.com
We are currently liquidating surplus cabinetry in Atlanta, GA. The bulk is being moved to Dallas, TX. Your task is either to purchase or find us a buyer to purchase this bulk lot that moved to Dallas. Listed below is our ad running in Atlanta.
Atlanta GA Massive Cabinet and Cabinet Supply Liquidation Sale.
All items must go.
The owner is relocating $15 Million Dollars worth of Certified Appraised Cabinets and supplies that occupied 60,000 square feet of warehouse space in Norcross GA to Dallas TX. The surplus items that are not being relocated must be liquidated as they will not be moved and the warehouse lease will expire. These items not being moved are marked down way below wholesale pricing, much like a massive cabinet and cabinet supply garage sale. First Come, First Serve. Buy one item or buy the lot.
Items for Sale:
Cabinets & Vanity Bases
Sink & Counter-tops 30% price of retail
Vent-A-Hood Covers - $20 ea / 6 @ $100
Cabinet Corner Shelving - 2 @ $20 / 12 @ $100.00
Flatware Drawer Inserts - $5 ea / 25 @ $100.00
Wine Racks - $40 ea / 3 @ $100.00
Plumbing items & Cabinet Hardware - $$$$ sell it
Stair Components - $$$$ sell it
Visit: http://www.atlantacabinetsurplus.com for details
SEO by: Dallas Website Search Engine Optimization - Adelphoi

Chicago Home Furniture 60625
Chicago Home Furniture 4728 N. Kedzie Ave. Chicago, IL 60625 773-293-7985 http://www.chicagohomefurniture.com Monday...
Time: 03:27 a.m. EST
Date: 20 Aug

Time: 02:28 p.m. EST
Date: 19 Aug
Time: 02:21 p.m. EST
Date: 19 Aug

Price: $50
Time: 07:17 a.m. EST
Date: 28 Jul

Time: 12:35 a.m. EST
Date: 28 Jul

Rosewood Dining Room Set
This is the entire set we are selling: http://www.chinafurnitureonline.com/closeup.asp?cid=143&pid=2734&offset=0#...
Price: $1,750
Time: 09:03 p.m. EST
Date: 23 Jun